THE EXTRAORDINARY HISTORY OF JAQUET DROZ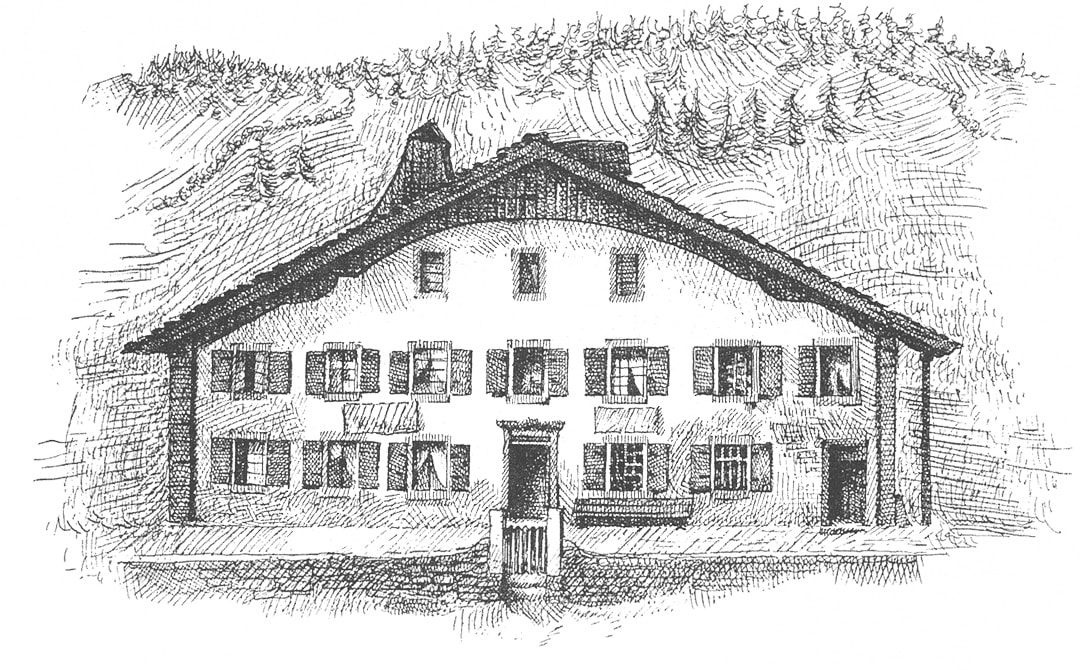 THE STORY OF THE JAQUET-DROZ FAMILY
Pierre Jaquet-Droz was born in 1721 on a small farm (La Ferme de Sur le Pont) in La Chaux-de-Fonds. He began to take a serious interest in clockmaking and precision mechanics under the tutelage of older relatives from the Brandt-dit-Grieurin, Sandoz and Robert families. It proved to be a true revelation for him.
From 1738 to 1747, Pierre Jaquet-Droz devoted himself entirely to clockmaking. He produced a series of longcase (or "grandfather") clocks whose increasingly sophisticated movements outclassed anything that had yet been produced. His manual dexterity, meticulous nature and serious approach to his craft, as well as the reasoned application of mechanical principles, led him to enhance his watchmaking movements with music and automata. Within no time, his creations had caught the attention of a wealthy and demanding clientèle.
THE JOURNEY TO SPAIN
By the time he married Marianne Sandoz in 1750 he was firmly established in his profession. Soon after the birth of his two children, Julie in 1751 and Henri-Louis in 1752, Pierre Jaquet-Droz lost his wife, followed by his daughter in 1755. He never remarried, devoting himself entirely to clockmaking. In an encounter that would change the course of his life and prove decisive to his international career, he met George Keith, Earl Marischal, governor of the principality of Neuchâtel, who advised him to present his creations abroad, especially in Spain where he could help introduce him to the court. With this support, Pierre Jaquet-Droz, his father-in-law and a young hired hand named Jacques Gevril, built a carriage specially designed to carry six clocks and set off for Spain in 1758. Leaving Switzerland behind them, they traveled for 49 days and were received in Madrid by Don Jacinto Jovert, a Spanish nobleman. After a wait of several months, Pierre Jaquet-Droz presented his clocks to King Ferdinand VI of Spain. The presentation was a triumph; the monarch and his court were dumbfounded at the sight of a clock 
that could strike on request without needing manual intervention. A few days later, the clockmaker received 2,000 gold pistoles in payment for the timepieces that he had brought to Spain, all of which were purchased for the royal palaces of Madrid and Villaviciosa.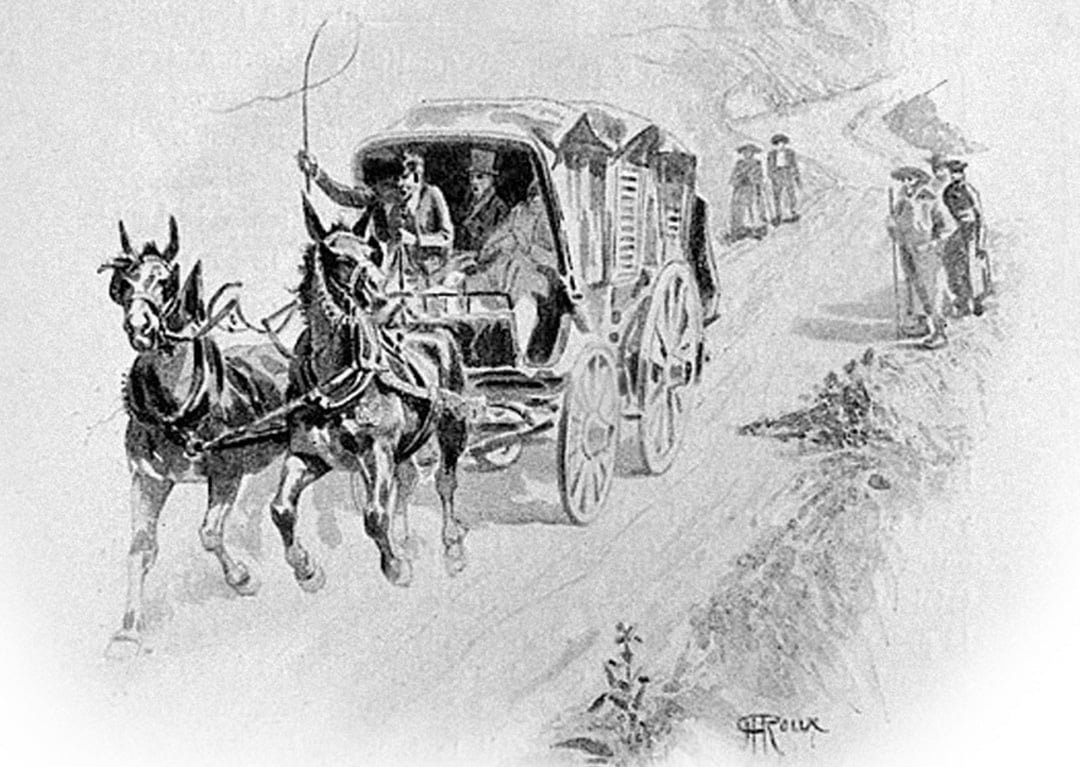 AUTOMATA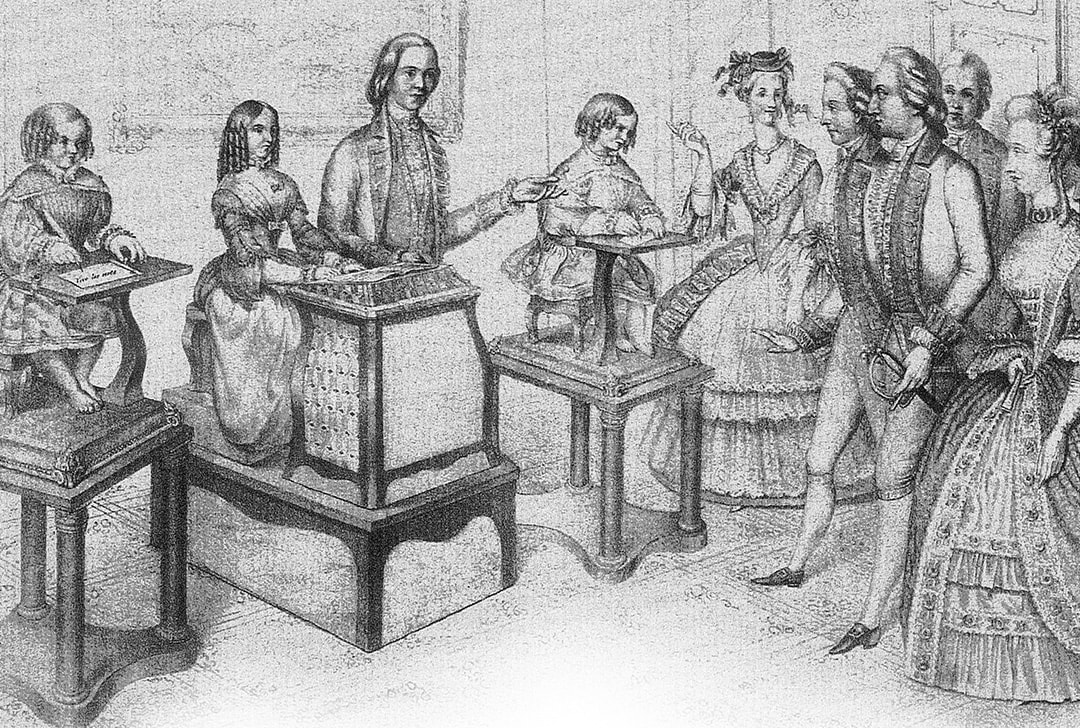 Upon his return to La Chaux-de-Fonds in 1759, the large sum of money he had brought back from Spain enabled Pierre Jaquet-Droz to concentrate exclusively on making watches and clocks and the automata that were to make his name. He set to work, assisted by his son Henri-Louis and a neighbor's son, Jean-Frédéric Leschot, whom he had taken in after the death of the 
boy's mother and thought of as his adoptive son. This was the beginning of a close and fruitful partnership. From 1773 onwards, Jaquet-Droz and Leschot perfected and marketed increasingly sophisticated automata. Their work culminated with the three humanoid automata: The Writer, The Draughtsman and The Musician, presented in La Chaux-de-Fonds in 1774. These three masterpieces, admired by connoisseurs from all over the world, consolidated the reputation of Pierre Jaquet-Droz and the success of the business. Encouraged by this success, the Jaquet-Droz family took to the road to exhibit their fabulous creations. From La Chaux-de-Fonds they traveled to Geneva and then, in 1775 to Paris where they presented the automata to Louis XVI and his queen, Marie-Antoinette. They went on to show them at the principal courts of Europe, with visits to London, Holland and Flanders in 1780 and 1781, as well as northern France. They returned to Paris in 1782 and 1783, and traveled to Lyon in 1784. The automata were also demonstrated at the Russian court in Kazan, in Madrid and beyond.

LONDON AND CHINA
In 1774, Pierre Jaquet-Droz decided to set up a workshop in London, a hub for industry and trade, under the management of his son, Henri-Louis. Completely exhausted by his travels, the latter delegated some of his responsibilities to Jean-Frédéric Leschot. Leschot was tasked in particular with overseeing the business relationship with the prominent trading company James Cox London, whose agents in Canton opened up the Far Eastern market for the Jaquet-Droz Company and for many years represented it in China, India and Japan. Pierre Jaquet-Droz always had a passion for nature and birds which he transcribed through his clocks, snuff boxes, pocket watches and automata. With more than 600 pieces exported to China in 10 years Jaquet-Droz father and son captivated the Qianlong Emperor himself and the Mandarins at the Imperial Court, who all had a keen interest in European mechanical watches and automata. It was the first clockmaking brand to be imported there. Several Jaquet-Droz automata and pocket watches are still carefully preserved in the Imperial Palace museum today.
Orders continued to flow in from all over the world. Pierre Jaquet-Droz set up a team of the best watchmakers to be found in the Neuchâtel Mountains. From 1783, management of the London operation, established in the Bartlett's Building, was turned over to a new business partner, Henry Maillardet. The Jaquet-Droz family supervised the work of a long manufacturing chain (clockmakers, chasers, jewelers, enamellers, painters and musicians) and handled the administration and the commercial side of all their businesses.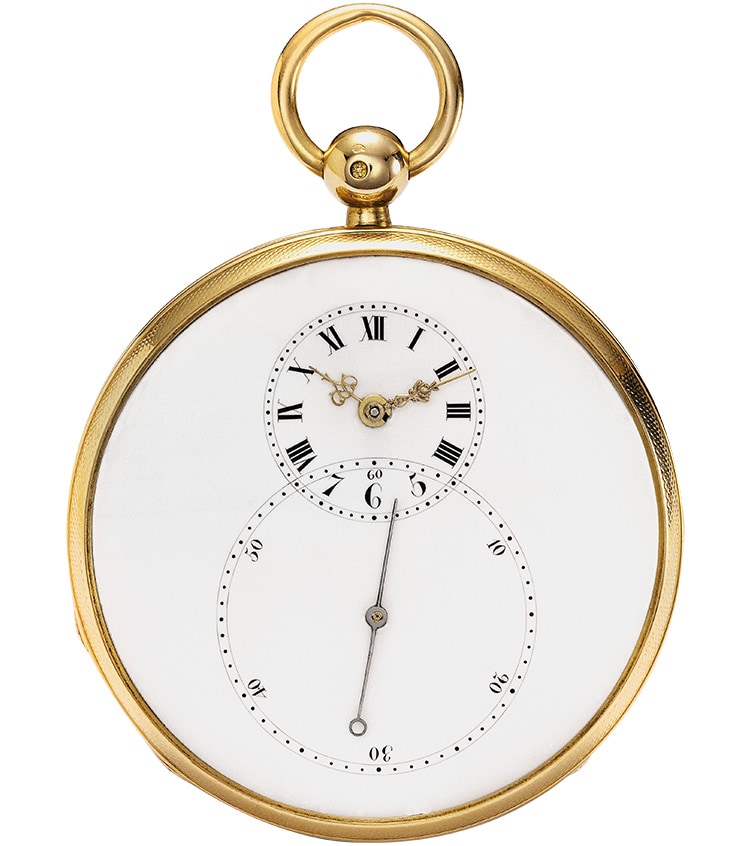 GENEVA
For some ten years, the company continued to expand. It sold clocks, automata, watches and singing birds all over the world, especially in China. But the harsh climate of La Chaux-de-Fonds and the insidious London fog was detrimental to Henri-Louis' precarious state of health. In 1784, he decided to move to Geneva, finding its artistic and literary life to his taste. Jean-Frédéric Leschot soon joined him and they decided to open the city's first clockmaking manufacture, simultaneously introducing the production of timepieces featuring grand complications. The talent and interest shown by Henri-Louis Jaquet-Droz and Jean-Frédéric Leschot in the civic life of Geneva was quickly noted and approved of. The City of Geneva presented both of them with the coveted Bourgeois d'Honneur Award, and welcomed their involvement in municipal activities. Jaquet-Droz was admitted to the newly reinstated Société des Arts, and was very active in the advancement of technical training. He helped set up a factory-school in Geneva to make cadratures for repeater watches and developed many projects bearing on watchmaking technique and advocating the professions associated with watchmaking. Pierre Jaquet-Droz moved into the house of a clockmaker named Dental, at the corner of Rue Molard and Rue du Rhône, which housed the workshops and his son's apartment.
THE PEAK OF THE JAQUET-DROZ FAMILY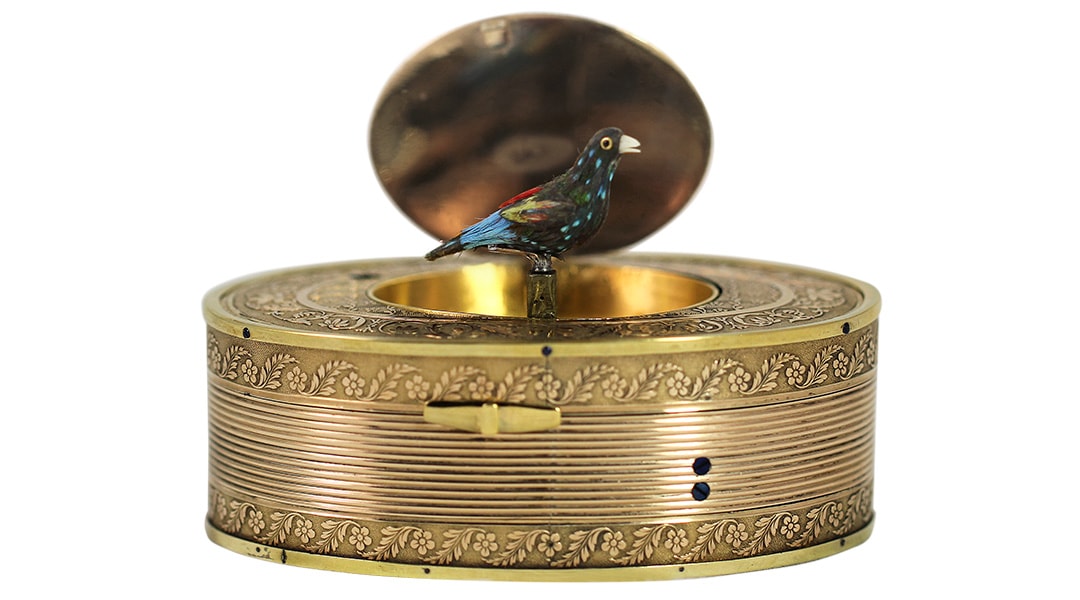 In 1784, Pierre and Henri-Louis Jaquet-Droz headed three production and profit centers: one in La Chaux-de-Fonds, a second in London as well as a third in Geneva dedicated to low-volume watchmaking production. After moving to Geneva, Jaquet-Droz & Leschot specialized in the manufacture and export of luxury watches featuring automata, musical mechanisms or other complications, in the meantime developing their production of singing birds. Sales were handled by agents in France for the most part, but also in London and Canton. In 1788, the success and prosperity of Jaquet Droz & Leschot peaked, but this period was of short duration. In 1790, drafts made on their principal correspondent in China came back unpaid and their main client in London failed, putting the company in the red. The partnership with Henry Maillardet had to be liquidated. These misfortunes darkened Pierre Jaquet-Droz's final years. He left Geneva to live in Bienne, Switzerland, where he died in 1790. His son died the following year during a trip to Naples with his wife. He was only 39 years old. Given the disastrous economic repercussions of the 
French Revolution in 1789 and the conflicts that arose as a result, the business, now headed by Jean-Frédéric Leschot, ran into serious financial difficulties. He continued to make high-priced watches, snuffboxes and singing birds, but had to show great prudence: customers were notified that he now preferred to be paid cash on delivery and would no longer sell to faraway markets. The Napoleonic Wars, which pitted France against nearly every other nation of Europe, put an end to prosperity for the nobility and well-to-do bourgeoisie. The Continental Blockade, decreed by Napoleon in 1806, killed off any remaining market for very luxurious objects and greatly inhibited trade with England. For Jaquet-Droz & Leschot, this was the end of a period of great creativity and prosperity.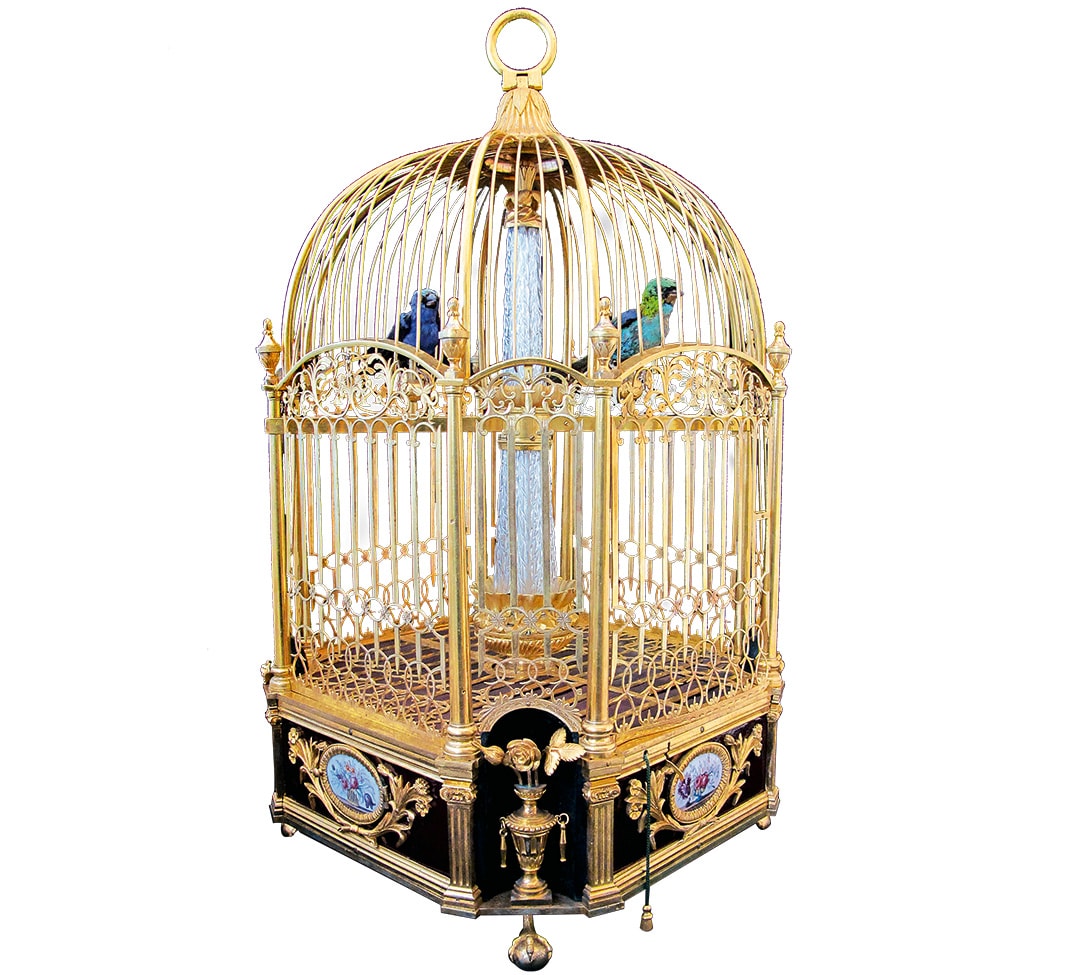 MONTRES JAQUET DROZ SA
allée du Tourbillon 2
2300 La Chaux-de-Fonds
Switzerland
www.jaquet-droz.com